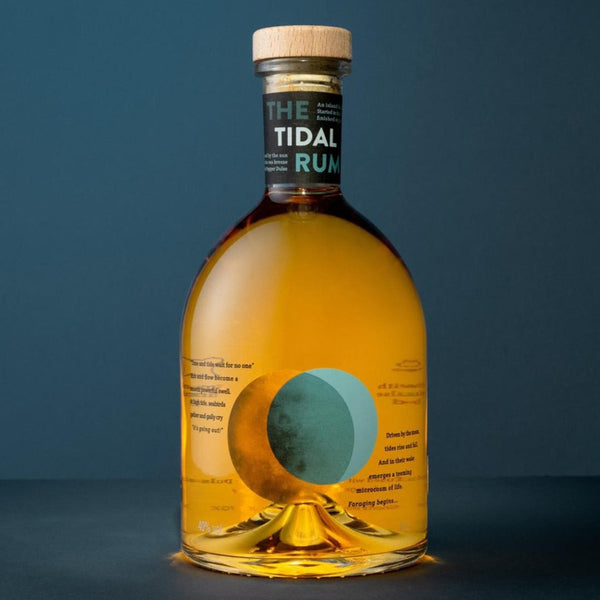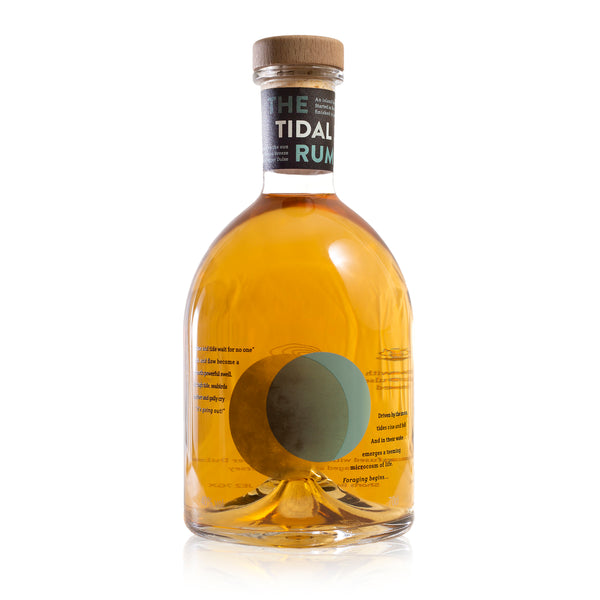 A golden aged rum blend, born in the Caribbean, slowly aged in oak casks and infused with rare marine botanicals gathered on Jersey's full moon tides.

The result is a beautifully complex and refined craft rum balanced with deep truffle flavours from our oak-smoked Pepper Dulse seaweed.

70cl 40% vol | Must be of legal age to purchase.
Crafted from a blend of rums distilled in Jamaica, Barbados, Trinidad and the Dominican Republic, each aged in ex-bourbon white oak casks for between two and three years. This marvellous blend is then enhanced with an infusion of oak-smoked Pepper Dulse seaweed foraged from the tides of Jersey. The deep, earthy truffle taste of this sea botanical balances the rum beautifully, creating a complex and refined drink with layers of subtle, smoky coastal flavours.  
An infusionist rum drink for the end of a long day, the start of a night of adventure, to share with friends or to warm the soul.  Its smooth oak-finished rounded flavour warms, replenishes and evokes memories of the seaboard - reminding you of what life is all about. 
Jersey stockists: Lovewine, Corkscrew, Coop, Wine Warehouses, Morrisons.
'Jersey-based producer Tidal Rum is seeking to innovate while showing respect to the base rum. It has no sugar and no added flavours. It's about as far away from a spiced rum as it's possible to get'
Drinks International
'Rum, I mean if you're going to do it, do it right! I'm using Tidal Rum which has an amazing flavour. It's from the island of Jersey where they've incorporated seaweed into the mix - it sounds extraordinary, it tastes incredible!'
Olly Smith for The Daily Mail
'Within the crescendo of Tidal Rum's aftertaste, when the bitter orange note fades, comes truffle-like notes from the fabled seaweed. The result appeals as much to a newcomer to rum as a connoisseur of the sugar spirit.'
Douglas Blyde , The Evening Standard Magazine
The Evening Standard Magazine
'A golden gem from Jersey. Think smoked salted caramel. Lush!'
Olly Smith for The Daily Mail
'Had my face pressed up against the window much like a pug puppy waiting for my second bottle.'
Anonymous
'I have to say, this is absolutely awesome!'
Alan