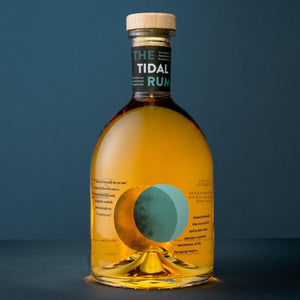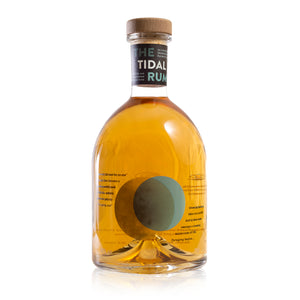 A golden aged rum blend, born in the Caribbean, slowly aged in oak casks and infused with rare marine botanicals gathered on Jersey's full moon tides.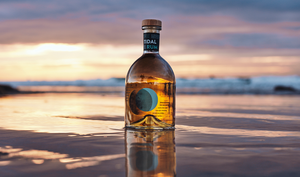 WILD
Warmed by the Caribbean sun, slowly matured in oak casks and infused with Pepper Dulse, gathered by hand on Jersey's full moon tides.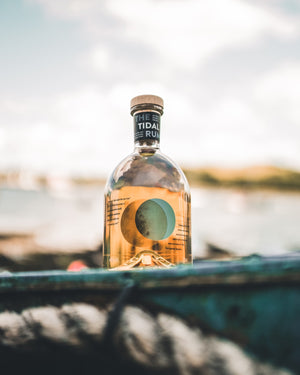 DISTINCTIVE
The best things come to those who wait. Tidal gets its rich golden smoothness from a careful blend of four cask-aged rums from Trinidad, Jamaica, Barbados and the Dominican Republic.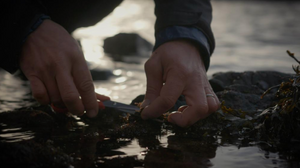 FIENDISHLY TASTY
Tidal Rum's unique taste comes from an infusion of Pepper Dulse, a little-known wild seaweed found only at the lowest tides and prized for its intense marine truffle flavour.
Proudly Jersey
Tidal Rum is an island hopper, beginning its journey in the sun-warmed Caribbean and finishing at the tidal edge of the island of Jersey, where one of the largest tidal ranges in the world feeds our sustainably foraged Pepper Dulse.
Jersey is our home and we're proud to be able to bring a taste of the island's clean seawater and natural minerals to every bottle of Tidal Rum. Take a sip and enjoy the journey!